About Us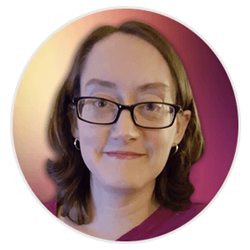 I'm Amy Gunn, the owner and operator of Gunn Payroll Plus.
In life, there are usually two kinds of people. Those who have a head for numbers, and those who don't. For those who don't, math can be an annoyance, a pretty serious one. If you're an office manager or an entrepreneur and you're not comfortable with payroll, accounting, and other numerical skill sets, it's going to be a problem.
Maybe your best-case scenario is to work with someone that can handle payroll, bookkeeping, and your tax preparation, which frees you up to run your business. Or maybe you think you can handle those aspects yourself, but you want to be sure you've got the right hardware and the right support staff. But if you don't have a head for numbers, or you want to make sure everything is done correctly the first time, what's the right move?
Simple—contact Gunn Payroll Plus! With over 18 years of experience in the field of accounting, we are the payroll experts you deserve when it comes to balancing your books and sorting out even the worst accounting disasters. If you need a hand with payroll services and bookkeeping, my Payroll Plus services are ideal for both short and long-term solutions. As a certified Pro Advisor for QuickBooks Online, I can train you or your employees to use QuickBooks comfortably, and I'm always available as support to help with questions or problems.
With clients in and around the Tulsa area, we are dedicated to offering ethical, one-on-one training, consultations, and services for payroll, bookkeeping, and more. We are happy to work via phone, Skype, or come to your location. Our clients appreciate the personal touch and efficiency we bring, which allows them to focus on growing and expanding their business.
Reach out for any questions regarding payroll services, bookkeeping and more—we would be honored to help you in any way we can. Your business deserves the best, which is why it deserves Gunn Payroll Plus.